About Maple
The International Maple Syrup Institute is committed to advancing the understanding and application of maple-based products and practices, with a focus on sustainability, innovation and unlocking the full potential of this versatile natural resource.
WHAT IS PURE MAPLE SYRUP?
Why is maple syrup said to be pure? It's about what's in pure maple syrup, but also what is not.
Maple syrup is made of one and only one simple ingredient — the sap of the maple tree. Nothing is added to maple syrup — no preservatives, no flavorings and no artificial colors.
SUSTAINABLE HARVESTING: THE ART OF PURE MAPLE SYRUP PRODUCTION
Pure maple syrup is simply drawn from maple trees in the forest, and it is the natural and essentially wild product of the Eastern North American maple forest.
It is harvested in such a way as to ensure the long life of the tree and the renewal and rejuvenation of the forest with trees of different ages and sizes growing naturally.
CHOOSE 100% PURE MAPLE SYRUP OVER IMITATIONS
Not all syrups are pure maple syrup. Many of the syrups on supermarket shelves are made of a mix of high fructose corn syrup, refined sugar, numerous additives and artificial flavors. This is why you should check the label and see if the "pure maple syrup" you're buying has one ingredient.
When you choose pure maple syrup over imitations, you are choosing to support the livelihood of thousands of small forest farmers in your country who actually protect and preserve your regional forests and woodlands. Every spring, these local folks collect maple tree sap in our native woods, concentrate it and boil it, to make pure maple syrup. By choosing pure maple syrup, you also contribute directly to the preservation of maple trees and the economic and ecological services they provide. The average maple syrup patron's consumption contributes to the preservation of several maple trees.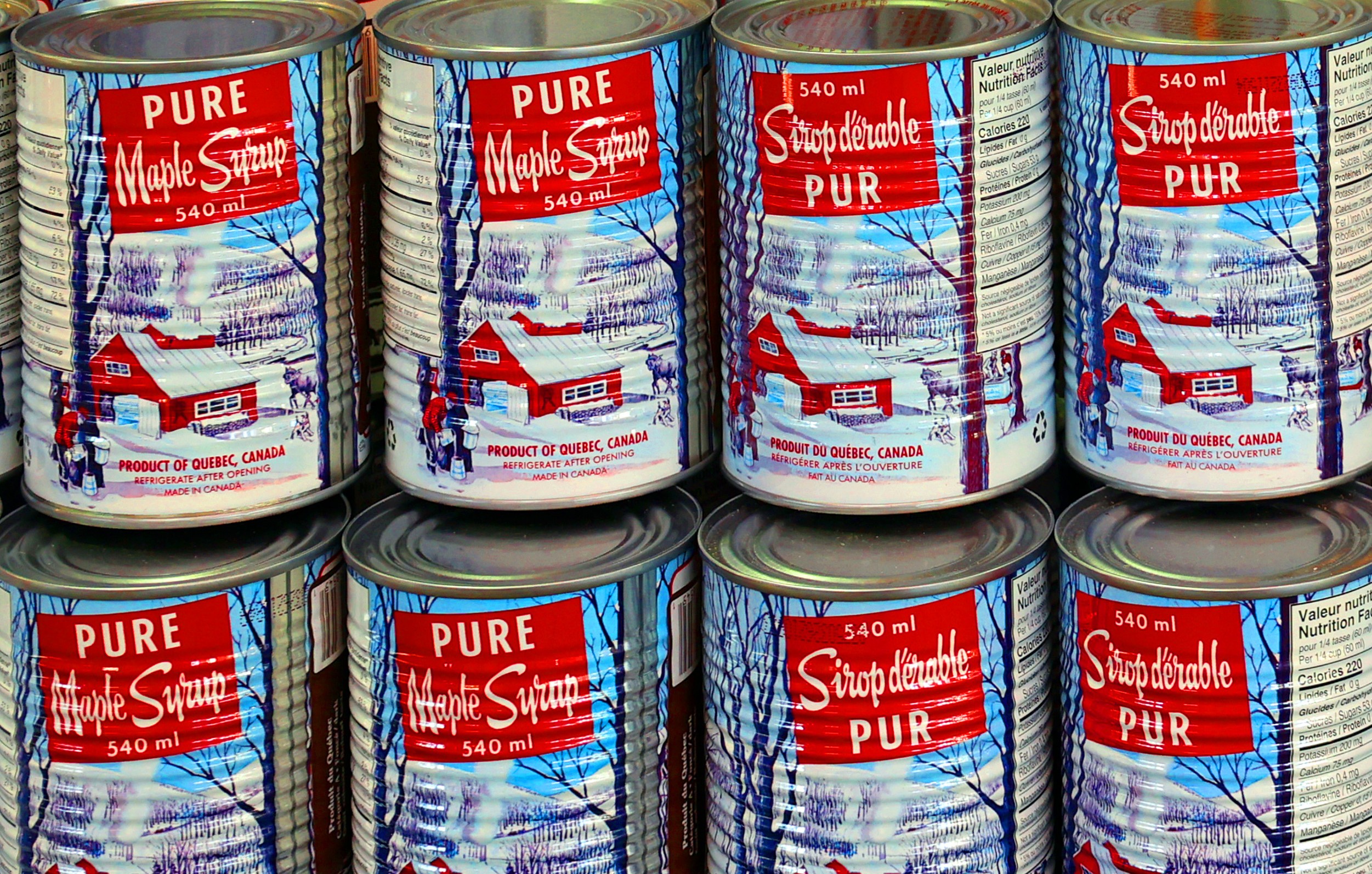 HOW MAPLE SYRUP IS MADE
Modern maple production, which combines evolving technology, science, art and the careful practice of maple sugaring, began in the late 1800's with innovation that continues to this day.
The use of metal buckets began in the late 1800's and the use of tubing systems replaced buckets in the late 1960's, making sugaring a deeply-felt cultural event. Many sugar makers have been producing for generations, and for most of them, it's a labor of love – a rewarding, emotional attachment to the exceptional food and forests that have provided a livelihood for generations.
Historical Methods of Maple Syrup Production
Indigenous peoples living in Northeastern North America were the first groups known to have produced maple syrup and maple sugar. In the early stages of European colonization in Northeastern North America, local Indigenous peoples showed the arriving colonists how to tap the trunks of certain types of maples during the spring thaw to harvest the sap.
Prior to the 19th century, processed maple sap was used primarily as a source of concentrated sugar, in both liquid and crystallized-solid form, as cane sugar was expensive and had to be imported from the West Indies. In those days, maple products were an important source of energy.